Ready to ship - ships within 3-10 days
Key Wrap- handmade leather key holder with attached key ring. 
Using our full grain American tanned leather, we created an edgy yet effective key holder, includes matching hardware choice of Matte Black or Antique Brass.
Sizing: will hold 2-3 standard sized keys.
From the Maker: Handcrafted leather gear made using traditional methods, Wickett and Craig Full Grain Leather, straight from a family owned and crafted small business.
Customer Reviews
Write a Review
Ask a Question
08/12/2022
Frederick W.

United States
Does the job
This is a very nice item, well made, and sturdy. It keeps 3 keys together and eliminates rattling keys and reduces the chance of scratching my phone if phone and keys end up in the same pocket. I am going to purchase another for my wife.
08/04/2022
Frank H.

United States
08/03/2022
Justin S.

Canada
Well made, looks great
Well made and looks great. Much better than other key wraps I've tried. The wrap itself is 5 stars and I've will order more for my family how have jingly keys. It loses a star because of the key ring, looks great and is good material but some of my keys get stuck as the ring is not round. I have to rotate them till they are at the thinner part of the ring. Easily fixed with a new ring but wish there was an option for a rounded one.
08/02/2022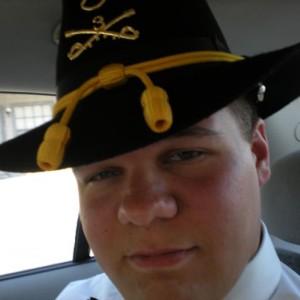 NG
Nathaniel G.

United States
Just a bit too small
I love the key wrap as I use it for my work keys, I wish it were just a bit bigger so I could also put in my spare handcuff key but it sits on the outside and it still does the job. I fit a spare ford explorer key, mailbox key, and building key and the key wrap keeps them together on a clip in my pocket so they don't poke me and provides quick access when I need them.
07/27/2022
Leonardo C.

United States
Loved my new key ring. Easy to use and keeps my keys from dangling.
07/26/2022
Michael D.

United States
Best slim key holder
Really like using this key wrap for my work keys. It matches perfectly with my brown leather work bag, and I can keep my work keys together. It fits my 3-4 keys tight in a slim and stylish manor. Antique brass hardware is high quality.
07/26/2022
Zach Y.

United States
07/26/2022
Brian R.

United States
Great device
Helps organize my keys very well
07/22/2022
Mitchell A.

United States
07/18/2022
Adam W.

United States
Excellent
Love the product. Looks great and keeps my keys quiet
07/11/2022
salvatore r.

United States
Great item
Does exactly what I needed it too. Keeps my keys from scratch my phone screen when I'm complacent and forget to put my phone in a different pocket.
07/08/2022
Brian R.

United States
Great gadget
Looks good. Works great
07/05/2022
Emory T.

United States
True quality
This is true quality product. Love it
07/01/2022
Rob O.

United States
One of those things...
you probably don't need but it's really pretty cool. Glad I got it.
06/17/2022
Cade I.

United States
Key Wrap - RTS
Fast shipping, perfect size, overall a great quality product. Love it!
06/16/2022
Steven P.

United States
Great silencer for my keys
Great so far. Good quality and very tough keyring too. I use it for 3 keys. I bet I could fit a fourth too.