Known to fit: Leatherman Free P2 or P4, K2 or K4, Skeletool, Wave+, Signal, Rebar, Charge TTI (requires extra break in time) or Victorinox Spirit X Multi Tool Works best without clip on tools.

+ Flashlight

known to fit up to .91 inch diameter flashlight, Fenix PD25 or Olight S2R Baton 2, Baton Pro, Warrior Mini(2) or M1t raider

Pen is known to fit Fisher Space Pen or Kaweco Lilliput sized pen, Bigidesign Click or Pocket Pro, Refyne EP1.

Belt Clip sizing fits a belt 1.5 inch wide, up to a 1.75 inch wide belt. 
From the Maker: Handcrafted leather gear made using traditional methods, Wickett and Craig Full Grain Leather, straight from a family owned and crafted small business.
 Listing is for leather gear only, NO tools/accessories included.  

Customer Reviews
Write a Review
Ask a Question
07/14/2022
Gerry L.

United States
Fantastic!
I purchased the Flap Jax in dark brown with blue stitching for my Leatherman Charge+. Needless to say, I am thoroughly impressed with the choice of leather, detailed workmanship and overall design. The fit of the Charge + was admittedly tight but, after two days of leaving in the Jax (and taking it out occasionally), it was perfect. With the Leatherman, a Nitecore MT1A flashlight resides in the selected spot. However, this proved to be a challenge. Although the light measure at 0.89 inches in diameter, I took the suggestion of another reviewer and used a 17mm deep well socket to manipulate the opening along with ratcheting it forward and reverse. This opened up the space and the light now rests snug but easy to install/remove. A Nitecore NTP21 pen also sits comfortably in the elastic slot. Being impressed with this, I have purchased the Jax T Tux (with clip) in dark brown leather with forest green threading for my LM Wave+. If you are on the fence about the quality and fit/finish of these products, take the leap –you will NOT be disappointed.
05/24/2022
Russell R.

United States
Looks awesome!
Got black leather with red sticking and looks great and is made really well! Only thing i wish was different is I wish it was just a belt loop instead of a clip on the back but so far it has worked fine.
02/09/2022
Alex C.

Canada
Better than expected
Well made and fantastic design. Total different experience from a regular hop
12/22/2021
Jason R.

United States
Awesome product! But, break in time is no joke.
I purchased the Multitool Flap Jax and it took about six weeks to receive it. I ordered it without the pen holder so I expected delivery to be on the long side. The quality and craftsmanship is amazing! I use it with a Leatherman Charge and a Fenix PD25 light. Both of these items were listed in the description as being compatible. The Leatherman was fine for break in because its large and sturdy. But, there was no chance of inserting the PD25 into the flashlight holder on delivery. I used a Craftsman 17mm deepwell impact socket to stretch out the flashlight holder. It took about three weeks with the socket to get it to where I could get the PD25 in & out without problem. I carried it for the first time this week and absolutely love it. Price is not cheap, but you get what you pay for and in my opinion, this was worth every penny. Love it!
12/20/2021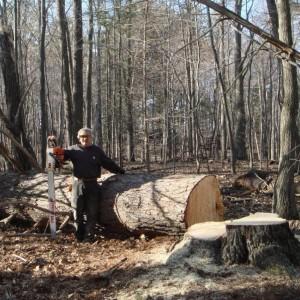 AT
Aspros T.

United States
Pretty good
I like the set up , i would like it more if it had a belt loop instead of a clip , when new its hard to get the flashlight out and sometimes it comes off my belt , i have a Filson double layer belt so it doesn't quite go on all the way that could be part of the problem , so i ordered the big flap Jax now with the belt loops i think that will be way better and wont twist around getting the flashlight out.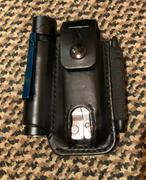 11/04/2021
Donald K.

United States
Aesthtics & Function
Looks nice Andis functional for what I need it to so. Certainly worth the money.
09/28/2021
James M.

United States
09/14/2021
Trevor H.

United States
09/07/2021
Edwin H.

United States
Multi tool Flap Jax
Quality wise this Multitool Flap Jax is outstanding. The leather finish and detail was well put together. I definitely recommend this product.
09/06/2021
Brandon G.

United States
Skookum as Frig!!
No bs here folks. It's quality stitching, sturdy, and fits my Leatherman and Olight Warrior mini 2 perfectly. It's a fair lead time for a hand made product. I eagerly awaited it and was 100% satisfied when it came after about 4 weeks. I've been wearing it a week now and I genuinely look forward to putting it on every day. Thanks Take of Knives!!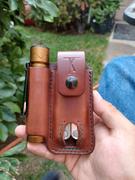 08/29/2021
Brock R.

United States
Great product
I love the quality of the product.
08/21/2021
David H.

United States
Flap Jax
Workes great if you have an olight fits prefect and will not turn on accidentally like in your pocket.
07/29/2021
Randall B.

United States
Top quality products
Keep my buck 110 auto and led light in the flap jax. Super handy and top quality