CLIPSTERS ship in 2-3 weeks as of 10/24/22
Leather belt clip for your keys. 
If you need one that ships next day check out our pre made ones by clicking HERE
Sizing: key snap fits normal sized key rings. Key Clipsters are made for a belt, but also fit snug on jeans, leggings or other bottoms, backpacks, luggage and straps! 
Clipster fits belt up to 1.5 inches wide.
Looking for a key ring click HERE
From the Maker: Handcrafted leather gear made using traditional methods, Wickett and Craig Full Grain Leather, straight from a family owned and crafted small business.
Customer Reviews
Write a Review
Ask a Question
11/29/2022
Adam C.

United States
Quality & Function
Well built and works great. The design allows for non committal clipage. Really easy to take on and off the belt.
11/18/2022
Nicholas E.

United States
11/10/2022
Paul S.

United States
Key clip
Couldn't be better. Quality made and works great.
10/16/2022
Walter B.

United States
08/27/2022
Philip W.

United States
well made work great, only wished i could get one that had a belt loop
08/24/2022
LEE M.

United States
Key Clipster RTS
The item was quality and a fine product. Price just right and so I had to buy another.
08/13/2022
Todd B.

United States
Key Klipster
The workmanship is above par with any other leatherwork I have purchased on line. I feel more secure with my keys attached to this item rather than my belt loop!! Thank you for a well made item that is now part of my EDC!!
07/29/2022
Joseph F.

United States
Key clipster rts
Great item and highly recommended..
07/23/2022
Peter T.

United States
Excellent quality
I purchased the Key Clipster RTS so I could have a secure place to put my car key outside of my pockets. I love the quality of the product and it is exactly what I was looking for as it is compact and reliable.
07/19/2022
william l.

United States
Great product
Clip is a great product very well made and works just as I expected. I use it everyday for my truck keys instead of them being in my pocket.
07/13/2022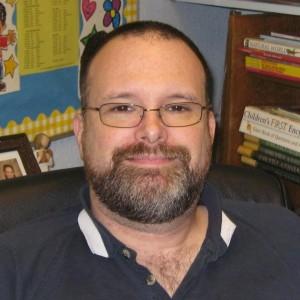 S
Shawn

United States
Almost Perfect
The materials used, craftsmanship and styling is perfect. I use it every day and find the belt clip to be the best solution rather than threading it on to my belt. I would rather have the key clip facing the other direction but I'm getting used to it.
07/13/2022
DONALD G.

United States
06/30/2022
Ronald C.

United States
The Key Clipster RTS is a sure thing!
A sound and safe way to hang my car keys from my belt! No more lump in my pocket! Also, No more fearing my pants' beltloop may break. A great quality item! Tale of Knives did a very quick turn-around on shipping after receiving my order! Am really pleased!
06/29/2022
Craig L.

United States
Key holder
I think the key holder is great especially the belt clip
06/19/2022
Thomas G.

United States
Key Clipster RTS
Love the product... it is just as advertised, strong and durable!!
06/09/2022
Todd O.

United States
Top notch!
I use the Key Clipster every day and it is comfortable and you don't even know that it is on your side. The clasp is easy to use and my keys hang perfectly from it. The quality is top notch and stitching is superb...I would highly recommend !!!!!!!!!